<- back
NEW: IsoSet Blinds 'Premium Grand' for drivers cab
MAXXCAMP goes Grand: with the IsoSet 'Premium Grand' for the drivers cab we are breaking new ground and offer our first product for the Grand California motorhome from Volkswagen.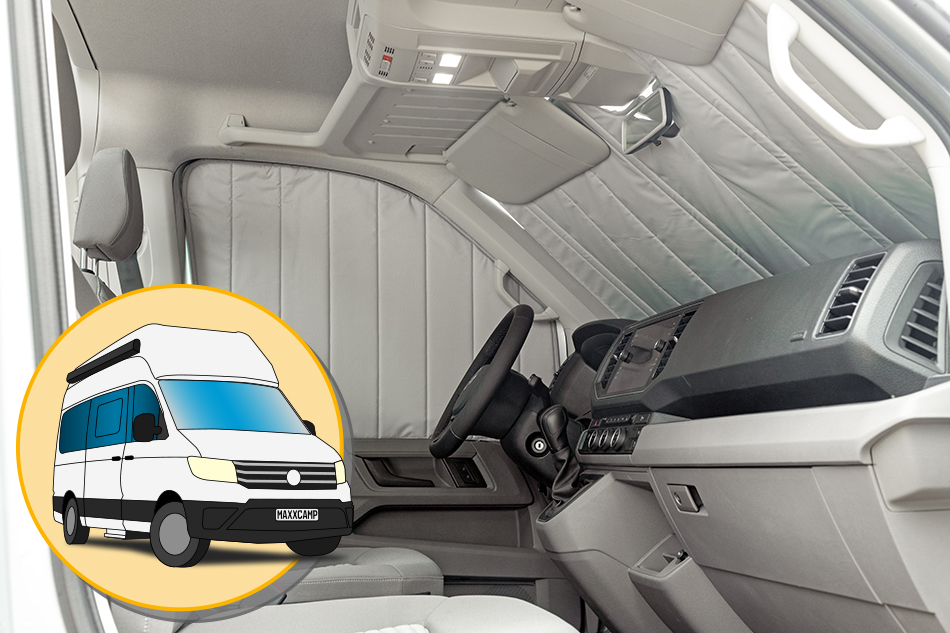 With our latest new product we are dipping into Volkswagen's motorhome segment – the Grand California. It offers an opaque and optimally isolated driver's cab for the 'big' Cali brother.
The 'Premium Grand' IsoSet blinds are made of resistant and water-repellent Light Text material and get attached to the side doors of the vehicle in the usual smart way: the two side parts of the IsoSet are fixed magnetically to the inner body elements around the windows. For the front part, folding down the large sun visors provides firm support.
The IsoSet 'Premium Grand' resembles the smaller 'Premium' model for California Beach & Co. in a lot of its features: sewn-in support poles provide high natural stability and a handy packsack is also included.