<- back
Harmonize: FlexiModule »WILLY« and the new Volkswagen Multivan
Still a bit of a rarity on the streets, the new Multivan from VW has already arrived at MAXXCAMP.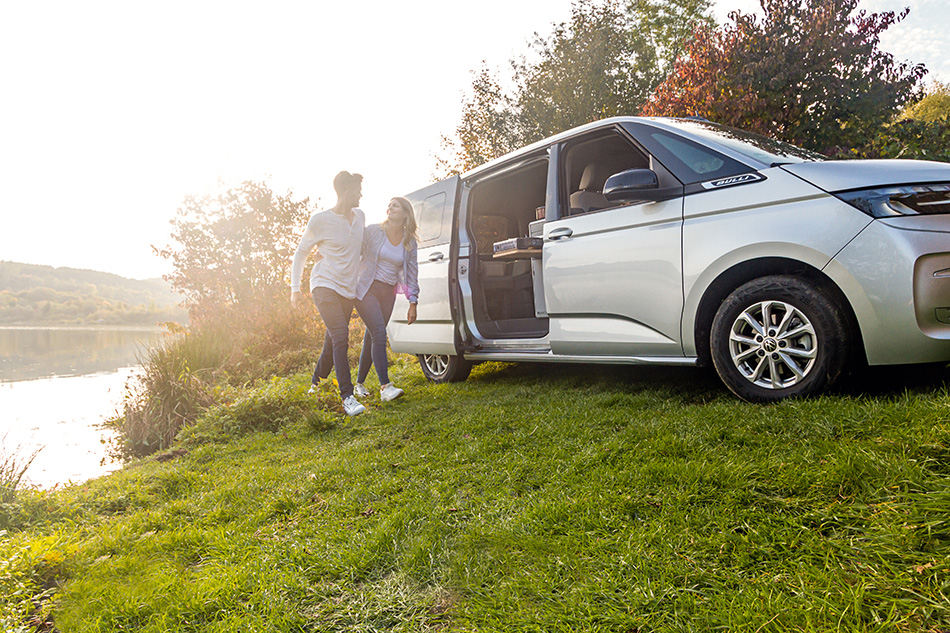 With the Multivan 2021 a new player enters the game. Although, not quite (yet) a campervan, we are getting a lot of requests concerning this car. For sure, because it can be used during the week to transport the whole family with its multiple seats – why not use it on the weekends also for a little daytrip. Notably, our smaller Modules are popular as ever with Multivans/Caravelle and with our FlexiModule »WILLY«, we offer the first Module that is compatible with this car. As usual, fixation is easily done within the rail system located in the vehicle floor.
Please feel free to contact us if you are interessted in this combination.